Do you want to get more
high-production cases

in your practice? We will help you get them!

Whether you want to supplement your digital marketing, replace poor digital marketing, or are just starting out, our unique high-production case marketing can get you qualified new patients, ready to start their treatment.

We've been marketing for dentists for over 15 years with a focus on large cases, including full-arch cases, full-mouth reconstruction and smile makeovers. We've helped hundreds of dentists achieve their practice goals and can help you as well.
Schedule a Free Marketing Consultation »
High-Production Services We Can Market for Your Practice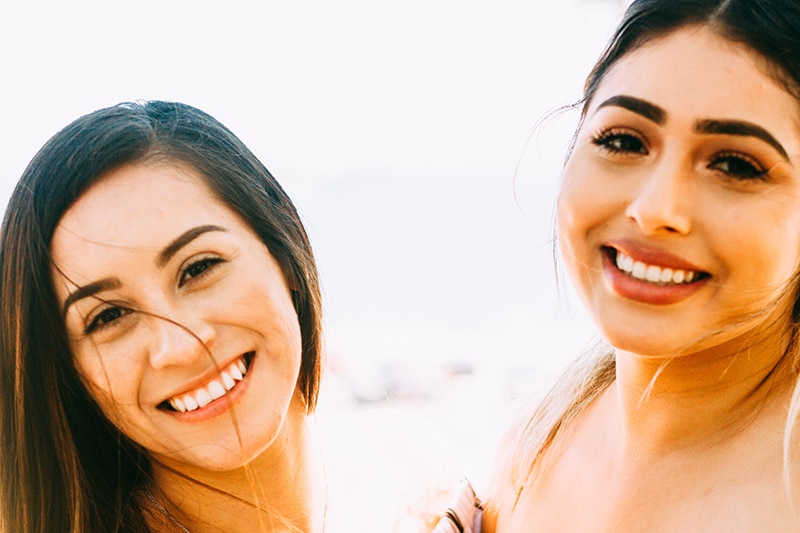 Cosmetic Dentistry
Full Mouth Rehabilitation
Dentures and Snap-In Dentures
Laser Periodontics, Perioscopy and Gum Recession Treatment
Orthodontics and Invisalign®
Wisdom Teeth Extractions
Root Canal Therapy
TMJ and Sleep Apnea Treatment
CAD/CAM One-Visit Dentistry
The Gilleard
Custom Magazine
The Cornerstone of Our Large Case Marketing Program
After 15+ years of marketing high-production dentistry, and testing multiple platforms (Google ads, SEO, social media marketing, postcards, brochures, etc.) our Custom Magazine Program has proven to be the most cost-effective, consistent and easiest way to get high-production cases
Designed to
Pre-Sell

and Brand Your Office

We will create a beautiful, completely custom magazine exclusively for your practice. The magazine is 12 or 16 pages filled with content designed to engage and interest the reader in doing the dental work they need—at your practice. Many clients say the magazine "pre-sells" the reader. The magazine brands you in your area as a top dental office that provides knowledgeable, advanced dentistry.

Our distribution team will then create the optimum distribution strategy to reach your prime demographics and neighborhoods. We closely monitor the results and advise tweaks in the distribution strategy to get the best possible results for your area.

Part of our program is providing, as needed, scheduling training for your front desk and best practices for treatment acceptance.
Why the Custom Magazine Program Works
The Custom Magazine is based on 15 years of continuous market research, including over 10,000 one-on-one interviews with qualified patients. We know exactly what a high-production prospect is looking for when choosing a dentist. All of this goes into the magazine in an engaging and artful format.
We use the proven branding and marketing techniques of large corporations and ad agencies throughout the magazine to gain interest and motivate the reader to book an appointment.
The magazine format itself is highly successful. People treat it with the same respect as an editorial magazine, and will keep it sometimes for many months or even years until they are ready to get their implant work. The magazine's large, colorful and authoritative format cuts through the other mail in people's mailboxes.
How does the program compare to digital marketing?
The Custom Magazine Program is a standalone program that because it is so highly targeted often out-performs digital marketing dollar-for-dollar and with less monthly cost. It can also be used with digital marketing to increase your total number of high-production cases.
Who are our clients?
Our clients are general dentists, oral surgeons, periodontists, prosthodontists and orthodontists. We service private practices as well as DSOs and multi-location clinics. We successfully employ our Custom Magazine Marketing Program in any type of location—city center, urban, suburban, small town and rural.
Request a Free Custom Magazine Brochure
Find out how our Custom Magazine Program works and read case studies and testimonials.
In additional benefit, you'll be able to see the quality of the magazine program; our brochure is the same size, weight and number of pages as our custom magazines!
Request Your FREE Brochure
Custom Magazine Program Results
On average the custom magazine program has proven to more effective than other forms of dental marketing that our clients have tried for getting qualified dental implant and full-arch new patients. It is also usually costs considerably less per month than Facebook and Google campaigns to get the same, or often, better returns, but with less stress on the office resources.
"The other day I met a magazine patient and was talking to him for less than five minutes and the patient said 'Okay, yes, when can we do this?' and signed up for $60,000 worth of treatment.

"That same day I placed 7 implants on another magazine patient. Lately, I've been signing up patients left, right, and center from the magazine!

"Last year I did $1.9 million in treatments, and this year, I'm already up to about $1.4 million! And it's only June (2022)!"
— Bernard Ang, DMD
"We have increased our full-arch cases from 1 per quarter to 4 per month. We have also increased our implant cases from 15 to 40 per month. We are opening two more locations. This magazine is nothing short of amazing."
— Benjamin Johnson, DDS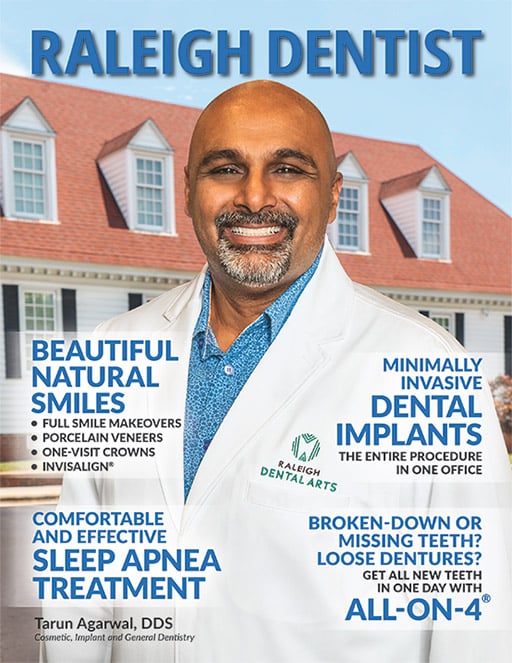 "Most of my high-production cases come to our office because of Gilleard's magazine, bringing in an average of 4-6 full-arch cases each month."
— Tarun Agarwal, DDS
"We went from $3.5 million before the magazine to $4.5 million at the end of 2020 and that was with being closed for 2 months. Now we are on track for $6.5 million. Major credit goes to the magazine."
— Rishi Kapur, DMD
"I have seen a steady increase in the new patients every month since I've started the program—especially full-arch implant cases, which is awesome."
— Evan Wetzler, DDS
"The magazine Gilleard created for our office in South New Jersey has consistently provided us with a flow of new patients looking for serious dental work."
— John Nosti, DMD
"Before we found Gilleard Marketing, we were trying to find patients who could afford to pay for treatment, with the magazine we reach the right public who need our services. The money we spend with Gilleard gets results. We get bigger cases. What's great about the magazine is the patients that come in are presold on using us."
— Dr. Martha Sanger, DDS
"In our Periodontal practice, which has been in the same location for over 41 years, the vast majority of our patients today come directly to us from Gilleard's marketing, without a referral from a general dentist."
— Kenneth Levine, DDS
"After just one month of distribution I made the money back from the magazine, and more."
— Chuck Pitts, DMD
"Gilleard's thorough distribution strategy helped us target the exact audience we wanted and increased our case volume from one full arch every other month to one every other week!"
— David Jurman, DDS
"I've had more quality, large cases come in ready to do treatment with this magazine, dollar for dollar, than any other form of marketing that I've ever used."
— Charles Smurthwaite, DDS
"Our patients come in many times after seeing other doctors and knowing a little bit of what they need. They come to OUR office to get the work done after reading the marketing from Gilleard, and we just need to recommend the treatment and work out the payment details."
— Josh Benk, Practice Owner
"After two months of distribution we have already delivered several implant cases, two upper and lower arch cases, one lower arch case, five total, and sinus lifts. This weekend we're doing a large grafting case."
— Javid Pour Ghasemi, DMD
"I've been working with Gilleard for many years. They have a wonderful team with very knowledgeable and friendly people. The ROI has been fantastic! Thank you for helping me get my practice to the next level!"
— Ruben Ovadia, DDS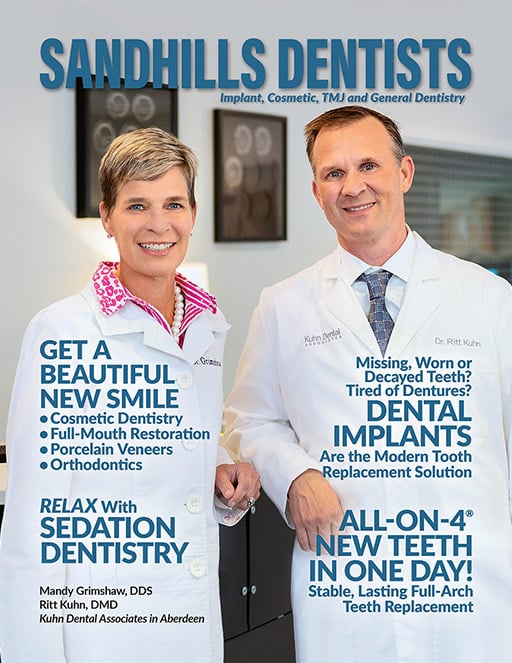 "If you want to increase new patient flow of the kind you want, you must reach your target market. Creating a magazine about you with Gilleard will drive new patients to you."
— Mandy Grimshaw, DDS
"My marketing costs have reduced while gaining more qualified patients, thus increasing profits and decreasing stress."
— Raymond Munz, DDS
"Marketing is increasingly important for the periodontist. Patients need to know how to find us as the source for treatment planning of complex dental cases. And that's what Gilleard Dental Marketing has done, brought patients to our office that need complex care. Gilleard is the key tool for opening the pipeline of good patients who need my help."
— Lee Sheldon, DMD
"This magazine attracts large cases, and attracts people who need and want high-end dentistry. We are amazed at the quality of people this magazine attracts. The production and income increase has been amazing. We have sold and delivered dozens and dozens of implant and esthetic cases, valued from $30,000-$50,000, and dozens more cases from $10,000-$20,000."
— Joe Kerner, Practice Co-Owner
"If you are interested in growing your practice, if you're starting from scratch, if you're just looking to increase your market share, give Gilleard a call. I've been working with them for 12 years and they are just a great, professional group to work with. Thanks so much."
— Dan Marinic, DDS
Schedule a Free Consultation
Find out how we can help you with the Custom Magazine Marketing Program. Call 855.486.2410 or fill out the form below to schedule your consultation.
"*" indicates required fields