Case Study
Joe is Managing Partner of four general practices in Virginia and North Carolina. Joe is a practice management expert with an excellent record of success as both a consultant and a partner/principle in multiple practices. We created a custom magazine for his Potomac Falls Virginia office, co-owned with Nadar Hawa, DMD. The office was relatively new and needed marketing that would stand out and immediately draw high-production cases.
The magazine has brought us dozens of cases valued from $30,000 to $50,000.
"Gilleard Marketing created a custom magazine for our North Virginia practice around 18 months ago. We have mailed out thousands of the magazines each month. The results have been spectacular.
"The magazine has brought us 20-25 additional new patients each month. But far more important than this, the production and income increase has been amazing. We have sold and delivered dozens and dozens of implant and esthetic cases, valued from $30,000-$50,000, and dozens more cases from $10,000-$20,000.
"We have sold and delivered hundred of implants and implant-supported prosthetics as a result of this magazine. This magazine attracts large cases, and attracts people who need and want high-end dentistry. We are amazed at the quality of people this magazine attracts.
"The return on investment has been enormous. If you are a good clinician who delivers high-end dentistry, then the Gilleard magazine is for you. We are in an extremely competitive and saturated market, and the magazine sets us apart from all other practices in the area.
"Gilleard takes care of all design and production as well as distribution of the magazine. The end result is an extremely well-done and professional magazine."
Joe Kerner
Northern Virginia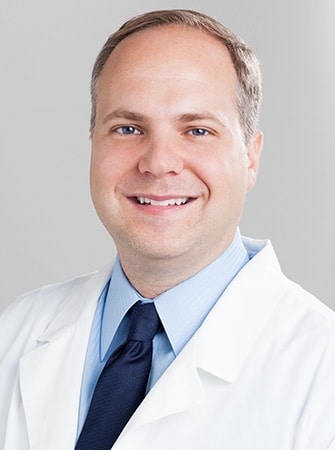 Case Study
In 2011 McCalla Dental had just completed constructing a beautiful 10-operatory facility outside of Birmingham and Dr. Poczatek was looking for an aggressive Internet marketing approach. He and his partners had developed two previous websites but were not satisfied until they began to work with Gilleard Dental Marketing. In their first year with Gilleard their revenue jumped over $100,000 per month.
In 2012 we created a custom magazine for them, which helped take their practice to another level. This magazine has been going out for several years now and stably brings them 25 to 35 quality new patient inquiries each month.
No other marketing has given us near the same ROI.
"In 2011 our practice was in its 6th year and we were operating in 7 of 10 potential operatories. We decided to look at external marketing to grow our practice. Doing Internet searches, we stumbled across a website that was created by Gilleard. We were impressed so we gave them a call.
"In our first year with just the website and Google AdWords we grew our practice 27%. The second year we added the magazine and grew 39%. We reached our capacity of 10 ops in two years. Our third and fourth years were limited by our physical space but we still managed double digit gains and are looking at expanding our facility. No other marketing has given us near the same ROI."
Dr. John Poczatek
Birmingham, AL
Case Study
Dr. Gray's testimonial was sent to us after we had worked with McCalla Dental for a little over a year. Six years later we continue to provide their Internet marketing and direct mail marketing with the custom magazine and have also created an office brochure and mailing brochures for specific procedures.
McCalla continues to grow, adding another partner and associates, and expanding on their service capabilities. As they increased their capabilities, including adding full-service All-on-4® treatment as well as all other implant-supported prostheses, we have kept their website, Internet marketing and custom magazine up-to-date, including new photo shoots as needed. McCalla is now constructing a second facility on their property.
I would highly recommend Gilleard Dental Marketing for anyone looking to attract the type of new patients every dentist desires.
"In early 2011, my partners and I had recently completed construction on a 10-operatory dental facility. With the addition of space and scheduling time available, our vision included expanding the patient base into more comprehensive cases that were beneficial to patients, fun to treat, and profitable for the practice. In order to accomplish this goal, we knew an aggressive Internet marketing approach would be needed. We had developed two previous websites but were looking for more. As I started random Google searches for sites that "wowed" me, it was interesting that my two favorite pages were developed by the same company, Gilleard Dental Marketing.
"Our multidisciplinary dental office has now been working with Gilleard Dental Marketing for over one year and to claim that we have been happy with our results would be a vast understatement. Not a day goes by that we do not have at least one new patient that has both found us and been preheated by the site they developed. Coupling the help of a complete marketing plan with more well-defined internal systems has resulted in our revenue jumping over $100,000 PER MONTH compared to this time last year!
"I would highly recommend Gilleard Dental Marketing for anyone looking to attract the type of new patients every dentist desires. The Gilleard Dental Marketing approach is a cornerstone to our new patient flow and we look forward to expanding into other services they offer in the near future!"
Dr. Holt Gray
Birmingham, AL
Case Study
For the last several years Dr. Conkle has been focusing on implant dentistry. Orange County is a very competitive area for marketing dentistry.
The online ads we run to the website we created for Saddleback require continuous intense management to get them to perform optimally and to compete successfully against the other dental implant advertisers. After constant testing of the ads, the geographic areas to advertise in, the position of the ads on the page and other factors, we found the best-performing formula for Saddleback to make the best use of its budget and maintain its competitive edge.
The return on investment has been incredible. It's been around 7–8 times the initial investment to start the campaign.
"I have a heavy emphasis on dental implants in my practice. We do the All-on-4 procedure and some other routine dental implant procedures. One of the reasons I hired Gilleard was I wanted to grow that part of my practice.
"I've been using Gilleard Marketing for about 4 years now. They are an amazing company to work with. They take an honest look at what is your business, where is it located, who are the people that are going to come to you and why. They look at how you can advertise what you're able to offer them in a way that gets attention, but also lets people know that you have real value and skill to offer.
"It was incredible what they did. They sat down and looked at all the competition in our area, and looked at demographic information on patients and people that live around us. They collected an enormous amount of data to try to understand what our office is, what our identity is and how we can best advertise and offer ourselves to the patients in our area. That process was exhaustive. I've never seen a company do something like that.
"After that data was collected they then came up with a comprehensive approach to put our best foot forward. How can we have an online presence; how can we have a print campaign; how are we going to have an internet campaign and a website presence that is really going to all tie together and create a constant and consistent flow of patients for us each month. That's exactly what they did. It's been phenomenal to watch. The numbers range anywhere from 25–30 new patient interactions just off of the website and internet marketing alone. That's not even considering print media. And those are quality patients that come into the office and they end up doing procedures that really help the practice grow.
"The return on investment has been incredible. It's been around 7–8 times the initial investment to start the campaign. They track every dollar you spend. They know exactly how many people are clicking on the Google AdWords ads, they know how many people call your office and where they came from. They even record the phone calls and listen to your staff and help you understand where along this process you can improve, from the patient finding out who you are to scheduling an appointment. They know what's causing the person to actually come in and perform treatment with you. I think that alone—being able to track your dollars and understand how your spending is coming back to you and helping the bottom line of your business—is worth every dollar.
"I can't say enough good things about Gilleard and the process they use to get the magic formula, as it were, to make your office grow."
Dr. Ryan Conkle
Laguna Hills, CA
Case Study
Atlanta Dental Center is one of the top dental practices in Atlanta, now grossing over $5 million annually. Our relationship with Atlanta Dental Center began in 2007 with the then owner, Dr. Joel Benk. At that time we did a market research project to gain insight into how to best market their services. We revamped their website and took over a direct mail magazine they were making and turned it into an effective marketing piece. This magazine took them over $1 million and things just grew from there. The backbone of their growth was our Internet marketing and custom magazine program along with good management practices. Over the years they added associates and increased their service capability. In 2011 we made an implant website and an implant magazine separate to the main website and magazine to highlight their high-production expertise.
In 2014 Dr. Benk's son, Josh Benk, took over managing the practice, continuing to grow it and its service capacity. He chose to continue with the practice magazine and Internet marketing program, as well as the implant specific marketing and magazine programs. Their partnership with Gilleard Marketing it is very successful for them.
The Bottom line is that Gilleard has transformed our practice. If any office wants to take it a new level, Gilleard is a MUST-have factor in that journey.
"We have been using the Gilleard Dental Marketing program for about a decade. I do all aspects of their program.
"Here are some facts: We are a private practice and do not participate in ANY insurance networks. We get between 80-100 new inbound patient calls per week. We have a 3-4 waiting list for new patients to get into our office (all of them knowing we are out-of-network). We see an average of 35-40 new patients every week (and we'd see more if we had more doctors and chairs). Patients come into the practice prepared to start dentistry because of what they have read in the magazine and on our website. The magazine has elevated our office to celebrity status in our city because so many people see us on the cover of the magazine.
"Gilleard Dental Marketing is not your normal marketing company. These guys have done major research into the prospective patient pools and have isolated an exact understanding of what patients are looking for. I've seen some of their research, and is resembles clinical research from a lab.
"How they use this information is where the magic happens. Gilleard is not just going to make the phone ring or make the patient show up. The Gilleard team understands TREATMENT ACCEPTANCE, and they build their marketing from the ground up with that goal in mind. Our patients come in many times after seeing other doctors and knowing a little bit of what they need. They come to OUR office to get the work done after reading the marketing from Gilleard, and we just need to recommend the treatment and work out the payment details.
"The bottom line is that Gilleard has transformed our practice. If any office wants to take it to a new level, Gilleard is a MUST-have factor in that journey."
Josh Benk
Atlanta, GA
Case Study
John Nosti, DMD is well-known in the dental world as an instructor and a Dental Town contributor. He and his partner, Milton Noveck, DMD, own two practices in South New Jersey. Dr. Nosti and Dr. Noveck partner with local implant surgeons to provide top-notch implant placement, restoration and full-mouth reconstruction.
We created Drs. Nosti and Noveck a custom website followed by a custom magazine that featured their high-end services. In the testimonial below, Dr. Nosti talks about his success with the custom magazine.
The magazine program Gilleard Dental Marketing has developed is an ideal marketing program to showcase your practice's high production services and your competence in these areas.
"The magazine program Gilleard Dental Marketing has developed is an ideal marketing program to showcase your practice's high production services and your competence in these areas. The magazine Gilleard created for our office in South New Jersey has consistently provided us with a flow of new patients looking for serious dental work.
"Gilleard uses state-of-the-art marketing technology, including market research, to ensure success. The magazine program is completely unique in the dental marketing world and works well to position a practice as the place to go to for the dental services you most want to deliver.
"If you are looking to reach your next level of new patients while also increasing your profitability, I highly recommend Gilleard Dental Marketing."
Dr. John Nosti
South New Jersey
Case Study
Dr. Raymond Munz owns a denture and implant practice in Blacksburg, a rural town in Virginia. Over the years he has worked with us, he has gone from stabilizing dentures with mini implants to doing full-mouth reconstruction procedures using implant-supported zirconia teeth. Dr. Munz does both our custom magazine program and pay-per-click with the custom website we made for him.
My marketing costs have reduced while gaining more qualified patients, thus increasing profits and decreasing stress.
"I have been using various marketing media for my dental practice for the past eight years. I relied mostly on TV marketing and some direct mail marketing and was able to produce a considerable income but at a significant cost. Wanting to improve my margin of profit, I decided to try a different approach. Last year I used Gilleard Dental Marketing to develop both a website and a custom magazine and the results have been fabulous.
"My marketing costs have reduced while gaining more qualified patients, thus increasing profits and decreasing stress. For anyone saying, 'A good website is too expensive,' I say 'It's one of the least expensive ways to market.' Sure, there is an upfront fee to pay but over time it becomes increasingly less until it disappears and thereturns are invaluable. Gilleard Dental Marketing has created the best website I've ever seen and themagazine has worked even better than I hoped for."
Dr. Raymond Munz
Blacksburg, VA
Case Study
Lee Sheldon, DMD is a periodontist practicing in Melbourne Florida. He also is the founder of the American Association of Independent Periodontists (AAIP), an organization dedicated to helping periodontists reach the general public with the message of how much they can help them with their complex dental needs.
A few years ago Dr. Sheldon switched his marketing to Gilleard to help him successfully transition to a direct-to-consumer practice as well as a referral practice. We created a custom website prominently featuring implants and full-teeth replacement that immediately did well, and to double up on Dr. Sheldon's new patients, we created a custom magazine that he has been mailing out regularly for several years. We have been running successful pay-per-click campaigns for him since 2012.
Earlier this year his dental implant campaign's performance dipped and we investigated. We discovered heavy cable television advertising and aggressive online advertising for dental implants from a local practice and from a nationwide chain. We created new online ads that combated his competition's ads and reverted his inquiries back to their previous level.
I recommend Gilleard very highly to you. They can create an innovative campaign that'll make you look professional and will bring more patients into your office.
"Marketing is increasingly important for the periodontist. Patients need to know how to find us as the source for treatment planning of complex dental cases. And that's what Gilleard Dental Marketing has done, brought patients to our office that need complex care.
"When I went to Gilleard I had a lot of experience in marketing myself: I'd had a website and had done different campaigns to bring patients in. When I went with Gilleard, I found that they were able to increase the number of patients that I got. Four times as many patients the first month I was with Gilleard.
"We started with the website and accompanying Google AdWords campaign. Such brings us 20-25 new patients every single month. We then added the sixteen-page magazine to provide additional marketing punch. The magazine is a great public relations as well as marketing piece. We are getting an additional 25-30 new patients from that magazine.
"Periodontists, let's remember who we are.We are diagnosticians first. We develop predictable treatment plans and work with restorative dentists as well as other specialists to produce long-lasting smiles and function. If you have the mindset that you want to see more patients who need and want the services that we provide, Gilleard can and will provide those patients to you.
"I recommend Gilleard very highly to you. They can create an innovative campaign that'll make you look professional and will bring more patients into your office."
Dr. Lee Sheldon
Melbourne, FL