Custom Dental Marketing
Gilleard Dental Marketing provides unique, custom marketing services for dentists and dental specialists that have been proven to work and provide high return on investment and increased practice profitability. Each of our programs is designed to help the dentist and dental specialist procure the type of cases they most want to deliver.
We make sure we understand your practice and your goals and provide marketing that is a true reflection of your strengths and philosophy of practice.
We provide two main programs:
Internet Marketing Program
Custom Magazine Direct Mail Program
Our Custom Magazine Program is designed specifically to get our clients larger cases, such as implants, full-arch, cosmetic, orthodontics, laser periodontics and full-mouth rehabilitation. It can reach more target demographics for large cases than Internet marketing. It is also generally more cost-effective than Internet marketing for these types of cases.
Custom Magazine Direct Mail Program
This unique program gets superior results for our clients. It is especially popular with dentists who want to procure a steady stream of high-production cases such as implants and full-mouth cases. Our custom magazines are made just for your practice. They stand out from all other direct mail and are attractive, interesting and authoritative. They are designed to engage the reader and prompt him or her to go to your practice. Our clients tell us how the magazine often pre-sells the reader, so that they come to their practice ready to sign up for the treatment they need.
Internet Marketing
We have been successfully doing Internet marketing for dentists since 2007. We know how to make a website that will convert visitors to new patients, and how to drive a high volume of people to your website. Our websites are created using our signature custom marketing.
Our Internet marketing programs are tailored to the individual practice. As well as a custom website, they can include pay-per-click marketing, search engine optimization, social media, reputation management and directory management. We analyze what media will work best for the services you want to market and your geographic area.
Our Internet marketing program is synergistic with our Custom Magazine Marketing Program and clients of our magazine program receive reduced rates on our Internet marketing programs.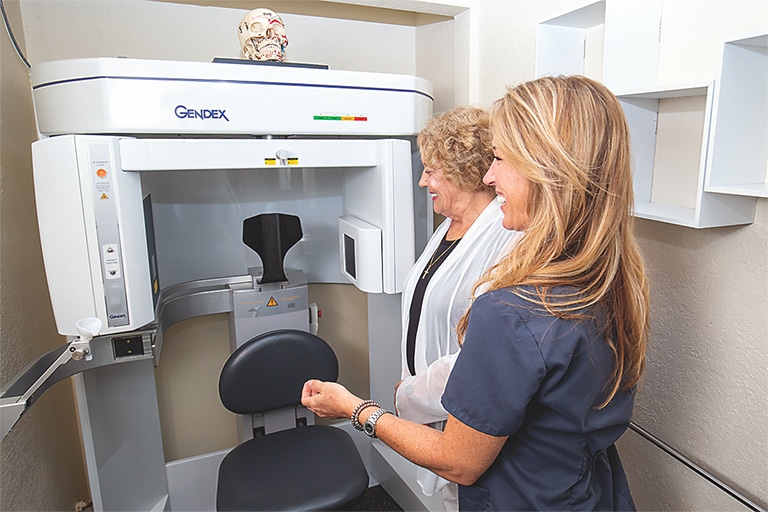 Dental Implant & Full-Arch Marketing
We have a strong focus on implant marketing and we are very successful at it. Our clients routinely procure a good volume of implant and full-arch cases per month. We know how to position your practice so that you are the practice of choice for implant services.
Front Desk Scheduling Training
Many dental practices have front desk personnel that are not specifically trained in scheduling new patient calls. This can lose you many potential new patients as well as waste your marketing dollars. Typically we see scheduling ratios at around 30 to 50 percent when we first start with a client. Scheduling ratios should be at least 70 percent. We provide training programs that can take your front desk to that level and beyond, and generate double or more income from your marketing as a result.
Frequently Asked Questions